Worldwide Streaming. Purchase tickets (72 hours for 1000yen) between Oct. 9 at 0:00 and Oct. 11 at 24:00 (Fri-Sat-Sun) Live Zoom Q&A w/ Director Jay Chieh-Chun Lee of All Good, Father on Oct 11 (Sun) 11:00Am~ Register here.
We also have Festival Pass for Japan-Streaming (¥1500 for 3 programs with a fee) and Festival Pass for Outside-Japan Streaming ($12 for 2 programs with a fee) . This program is included in both types of festival pass.
---
All Good, Father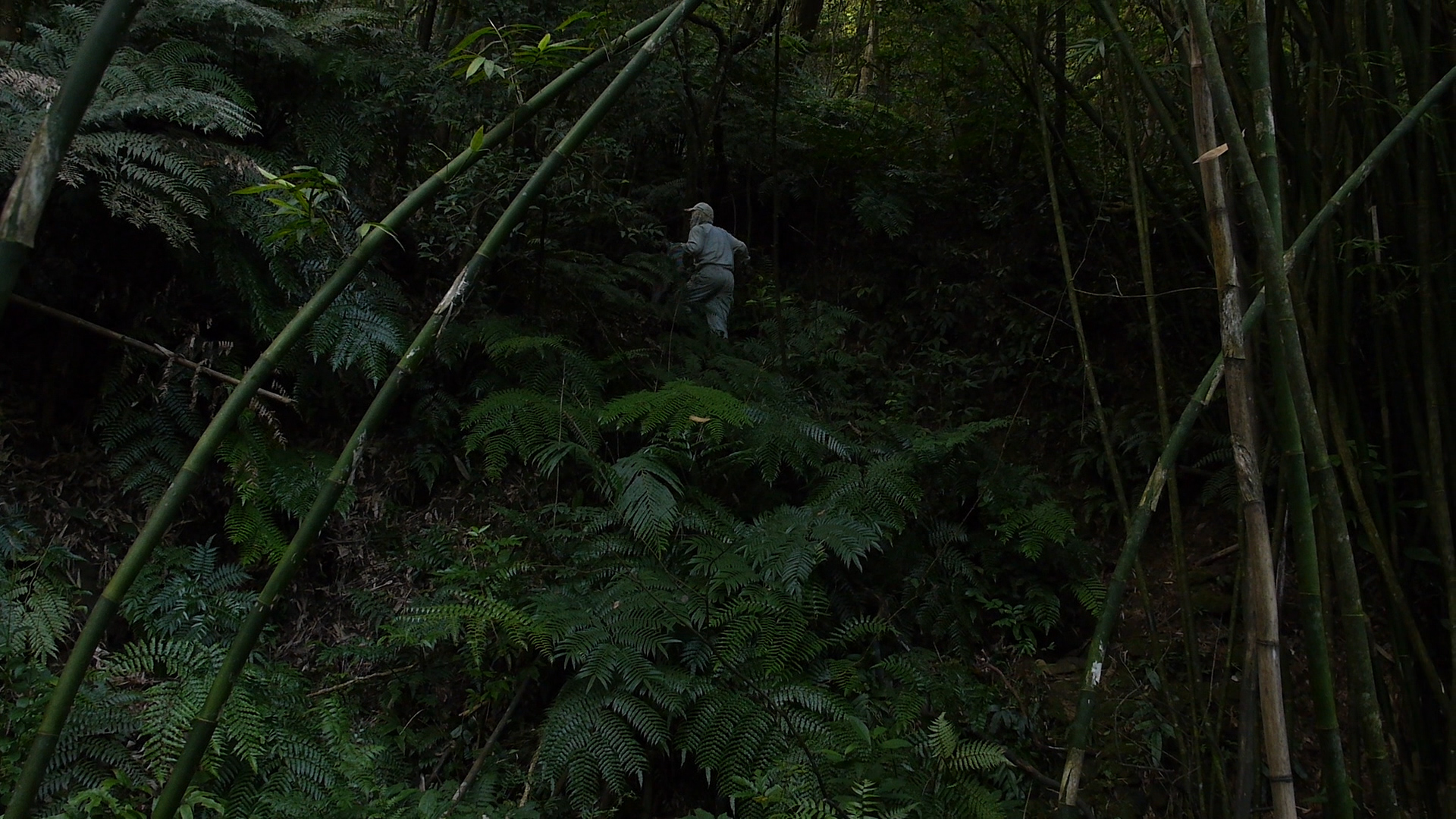 2020, Taiwan, 48min, documentary, color, in Mandarin with English and Japanese caption subtitles.
Director: Jay Chieh-Chun Lee
Jay wonders about the nature of the fear that he has towards his father. Where does it come from? Where should it go? To learn about their relationship, Jay uses a camera to observe their daily interactions. He investigates the grandfather he never knew and gradually discovers a strong intergenerational bond among all of them. As he learns, he begins to feel bolder and uses the camera to have a dialogue with his father about what he never dared to ask: about his identity and the politics surrounding the gay marrige law in Taiwan.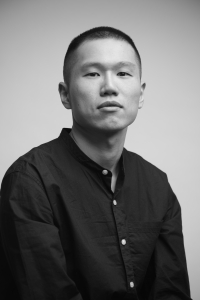 Jay Chieh-Chun Lee is a film video maker from Taipei, Taiwan. After studying in New York City for several years, he is now back in his homeland, Taipei, to pursue his career. His approach to art starts from his personal experience and the stories that surround him, striving to create a broader social context. He believes that by narrating his own experiences and thoughts and making films that tell stories, he can understand how we perceive the relationship between self and society and how we construct our world view.
---
Mother of the River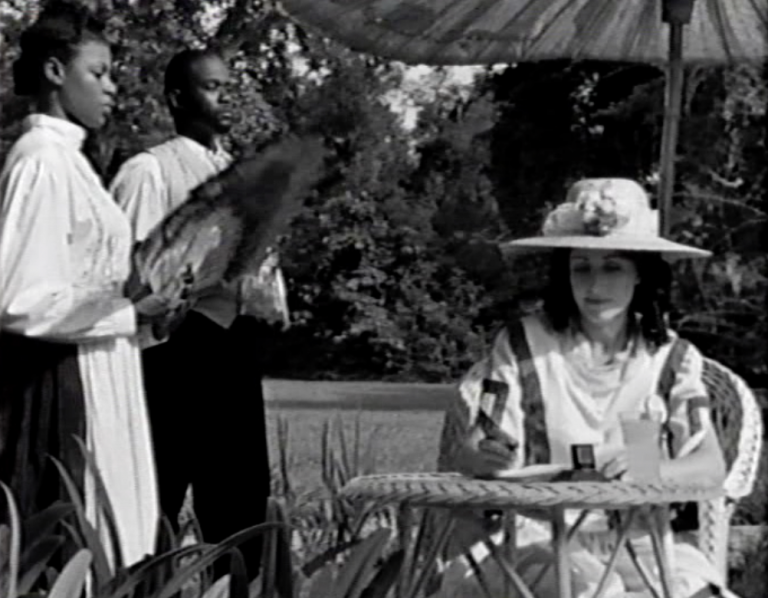 1995, USA, 28min, historical drama, B&W, originally in 16mm converetd to a video, in English with Japanese subtitles.
Director: Zeinabu Irene Davis
In this poignant story set in the 1850s, a young slave girl befriends a magical woman in the woods called Mother of the River. Through their friendship the young girl learns about independence, honor, humility and respect for others. (from Women Make Movies site).
A super rare historical drama short about slavery made by an African American female director. Zeinabu Davis is a member of LA Rebellion (Julie Dash, Charles Burnett, Haile Gerima, etc), a black cinema movement in the US from the late 60s to early 90s, that paved the way for the success of many black directors today. Since it awaits a restoration opportunity, we will screen this film in a video format available today.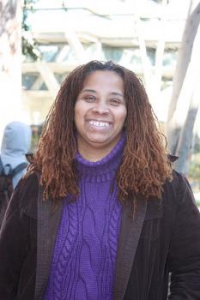 Zeinabu Irene Davis is a director and producer who has received numerous awards for her work with film and video. Born in 1961 in Philadelphia, she received a M.A. in African Studies in 1985 at UCLA, where she also earned her M.F.A. in Film and Television production in 1989. She has received acclaim for her representation of the African American female perspective through a variety of works, which include documentaries, short narratives and experimental films.
---
Red Chewing Gum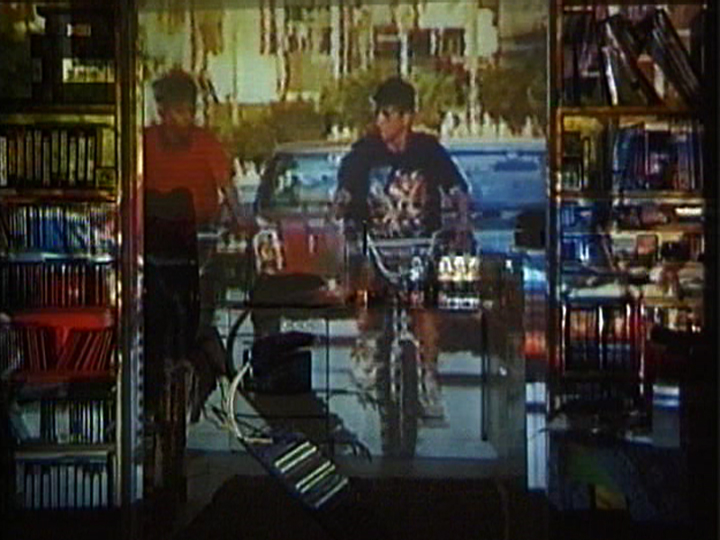 2000, Lebanon, 10min, experimental video letter, color, in Arabic with English andJapanese subtitles.
Director: Akram Zaatari
This erotic short is a love poem of sorts as one man recalls meeting another in an alley fifteen years earlier. There, alone in the alley together, they avidly watch a young street vendor chew his gum. One particular piece of gum stands out in the poet's memory because of its color. (from ArabFilm)
Red Chewing Gum is a video letter that tells a story of separation between two men, set within the context of the changing Hamra, a formerly booming commercial center. The video looks at image making in relationship to consumption and the possession of desired subjects. It examines issues of desire and power, and the attempt to capture fleeting time. (From Video Data Bank)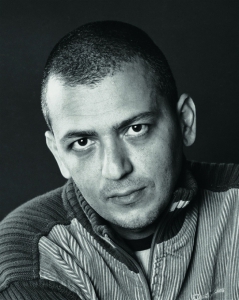 Akram Zaatari has developed an interdisciplinary practice that combines the roles of image-maker, archivist, curator, and critical theorist. He is concerned with notions of desire, resistance, memory, surveillance, and –in particular– with the production and circulation of images during wartime. Delving in photography, film, video, installation, and performance, he has built a complex body of work that explores self-documentation and the current state of image making. Zaatari is especially interested in the Lebanese postwar condition, particularly the televised mediation of territorial conflicts and wars, and the logic of religious and national resistance. Through the appropriation and exhibition of documents and image archives, he invites us to rethink what it means to witness, survive or document a war. Some of his works are based on his own collection and study of middle-eastern photographic history: archival images that comprise a valuable record of social relations, representations of male sexuality, and photographic practices of the region. In addition to his own archival work, Akram Zaatari is a founding member of the Arab Image Foundation, which aims to collect, study and disseminate the photographic heritage of Middle East, North Africa, and the Arab diaspora. (kurimanzutto.com)